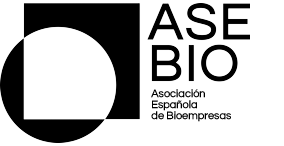 Spanish White Biotech Pipeline
This website contains the latest products developments by members of ASEBIO in the biotechnology industrial sector: bioprocesses, bioproducts, technologies and biofuels

In the case of Bioprocesses, Bioproducts, and Technologies, it is included its indication, the stage of development in which it is located (basic R & D, applied R & D, ready for exploitation and industrial scaling), if available, If the transfer of this technology is in process and if there is patent.

In the case of biofuels, technologies and activities are included in the area of biofuels. It includes the type of biofuel, the raw material used, if it is a biofuel of 1st, 2nd or 3rd generation, the activity developed and added value.